2013年10月31日
・11月から日曜、祝日の診療時間が変更になります。診療時間をご確認ください。

2013年4月26日
・ホームページがリニューアルいたしました。

2013年4月1日
・土日、祝日の診療スタート。診療科目も増えました。

A new patient could make a reservation with phone call bellow.
TEL 045-949-0755
〒224-0032
Pure Life Medical Clinic
045-949-0755
Center Minami business building 3F, Chigasaki Chu-oh 7-19 Tsuzuki-ku Yokohama city, Kanagawa prefecture Japan, 224-0032  MAP
Transportation
Yokohama Municipal Subway (Green line, Blue line)
Center Minami Station Exit 1 2min on foot.
If you drive with vehicle, Times parking spots around our clinic are available.
Fields of Medical practice covered
■ Diabetic internal Medicine
Diabetes, Hypertension, Flu, Influenza, Bronchitis, Asthma, Gastroenteritis etc

■ Pain clinic
Pain specialty service. Back pain Headache, Neck pain, elbow pain, knee pain, Posttraumatic pain, Postoperative pain, Cancer Pain, Neuropathic pain, Pain due to the peripheral circulatory disturbance, Facial neuralgia, Frozen shoulder, Locomotive syndrome, Pain due to the Rheumatoid disease, Shoulder stiffness, Sciatic nerve pain, Trigeminal neuralgia, Postherpetic neuralgia etc

■ Consultation hours

※
▲
 17:00 closed
※ A new patient could make a reservation with phone call bellow.
・
Foreign language speaking service (English and Chinese) available.
・
We welcome all client in the mood that patient feel comfortable and make them heal and so relaxed.
・
Our another consideration is to care for the elder and abnormal conditional client by setting up comfortable seating.
・
Our environment provide healing spaces such an artistic exhibition, healing music and water fountain.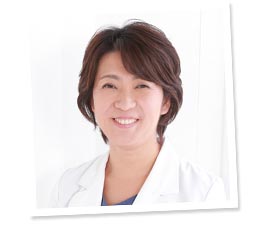 Introducing our director Fumi Yanagidate
We sincerely give our contribution to the community medicine based on the experience learning in the Harvard medical school


We kindly offer our best treatment as long as we could, using my experience in anesthesia department and pain research center at Harvard Medical School. Welcome to everybody on this planet.